Function of saving general data in archive on a local PC is available to users with administrator's privileges. Saved data can be used for further work, for example, in MS Excel.
The feature of exporting the database ensures:
creation of backup copies in a convenient format
copying
transferring
printing data
The base is exported to the archive, and upon unpacking 3 separate CSV files are extracted: Deals, Companies, and Persons. Files may be easily converted to any convenient format, e.g., XLS.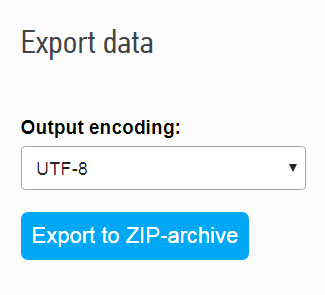 Learn more about the process in the summary below.