Small business CRM
Friday CRM is a free, online CRM that can speed up the sales process in your small business organization.
Budget-Friendly CRM for small business
Why is a CRM so valuable for small businesses? At the beginning of their journeys, the first problem they face is streamlining. They want to attract more customers, increase revenue, and automate workflow. A CRM is the very thing they can't do without. Before choosing a CRM among other options, small business organizations should bear in mind that a CRM must organize your data, integrate with other tools, be affordable, give an overview of current deals, and be easy-to-use. That's where Friday CRM comes in. The interface has all the basic features: integration with Gmail and Google Calendar, telephony, a productivity tracker, a sales pipeline, and detailed deal/contact profiles. Moreover, it's completely free and doesn't have any overwhelming tools.
Friday CRM doesn't have any nagging notifications or other gotchas. Make outbound calls, send emails right from Friday CRM, and create as many deals or contacts as you want.
Don't miss out on the chance to use Friday CRM for free now and forever. Sign up now! However, this offer is only available for a limited time! Get a permanently free account right now.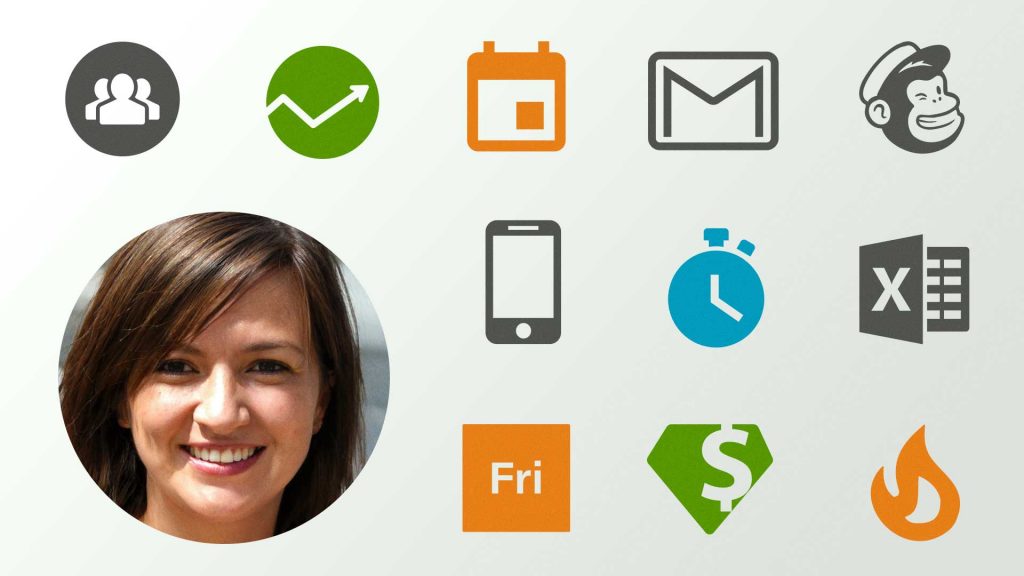 Essential Features
Contact management
Web-based CRM
Free responsive
API
Integration with Google
Google Calendar integration
Sales funnel overview
IP telephony
Personnel time & productivity tracker
---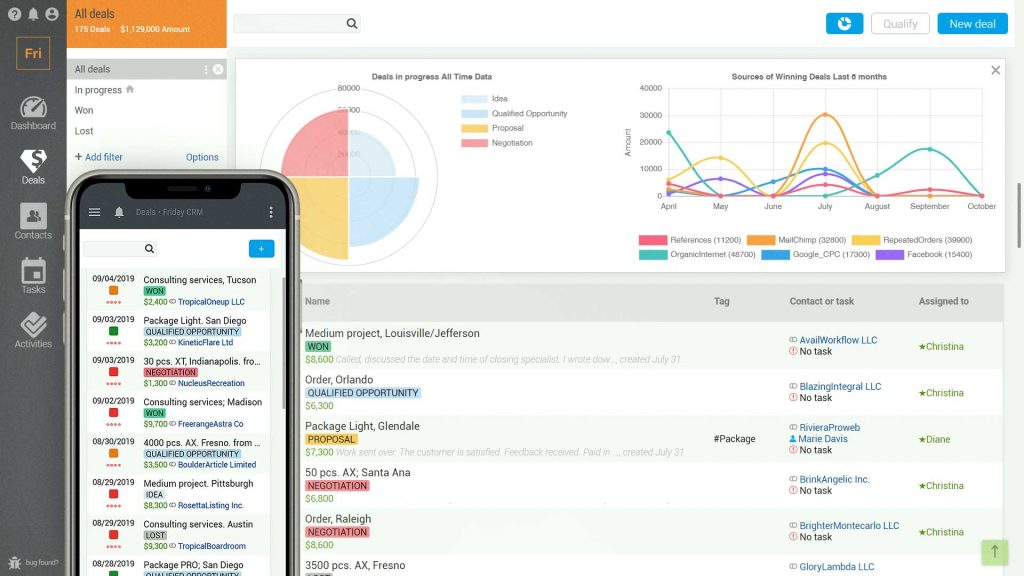 100% Free All-in-One CRM
Simple lead qualification
Call with one click
Limitless number of tasks
No nagging notifications
No data caps
Export and import data
---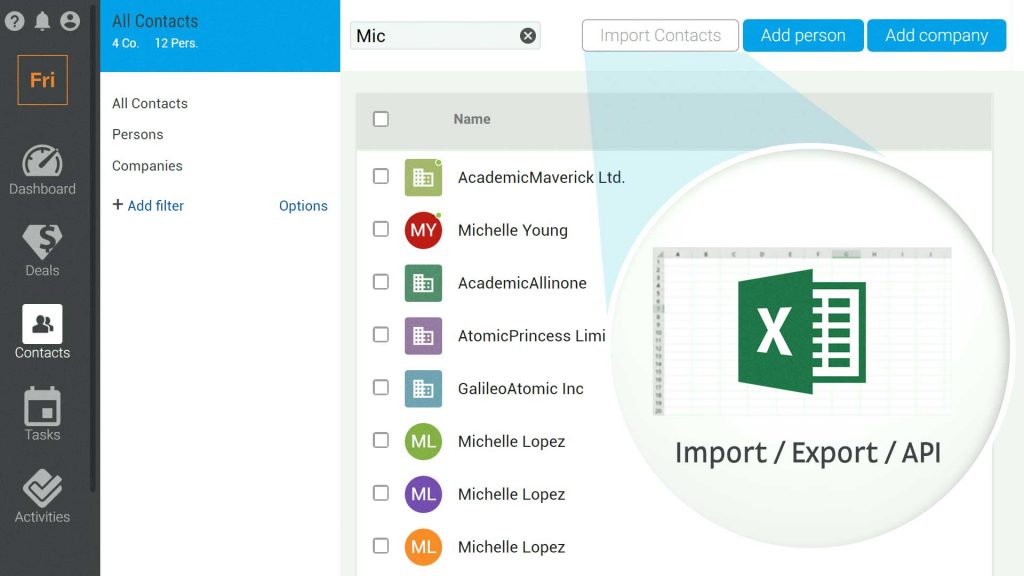 Small Business CRM Sales Tools
Total client interaction tracking
Price of services provided
Easy-to-use dashboard
Funnel analysis
Track projects from the outset
Sales activity management
Deal/client/activity filters
Team collaboration
Sales reps productivity tracker
---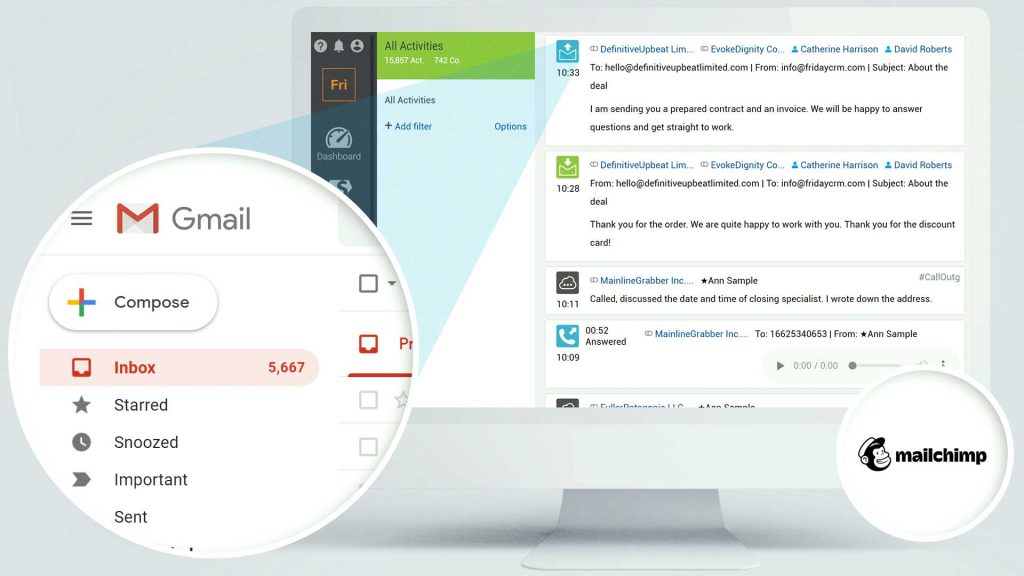 Customizable
Integrate with Gmail/GSuite
Reconstruct your sales pipelines
Set up additional custom fields
Set task visibility
Smooth client distribution
Configure user access control and permissions
Set up a team productivity tracker
---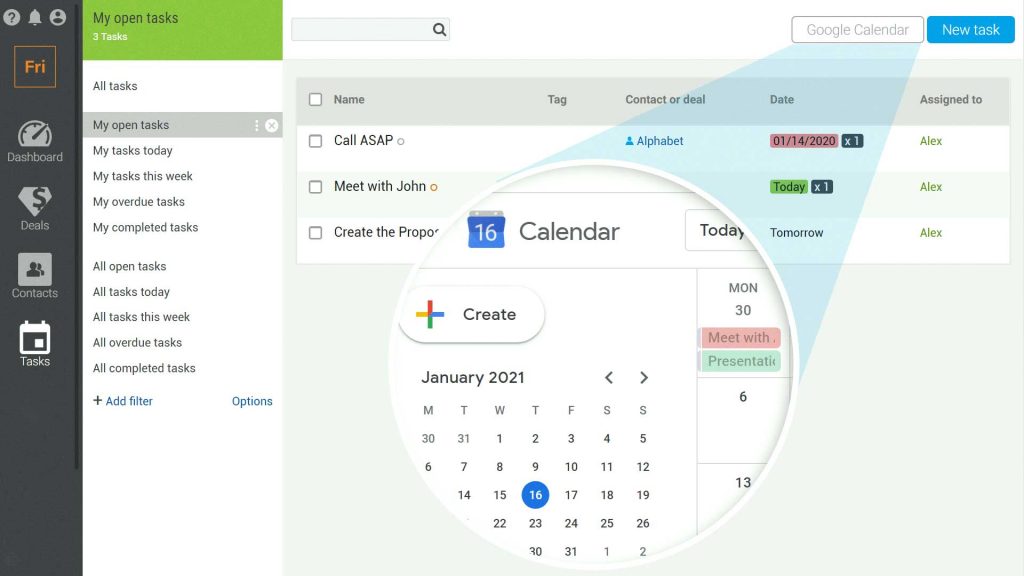 Built-in Contact Center
IP telephony
Call recording
One-click calling
Answer inbound calls
Send emails right in a profile
Email tracking
Track Mailchimp marketing campaigns
---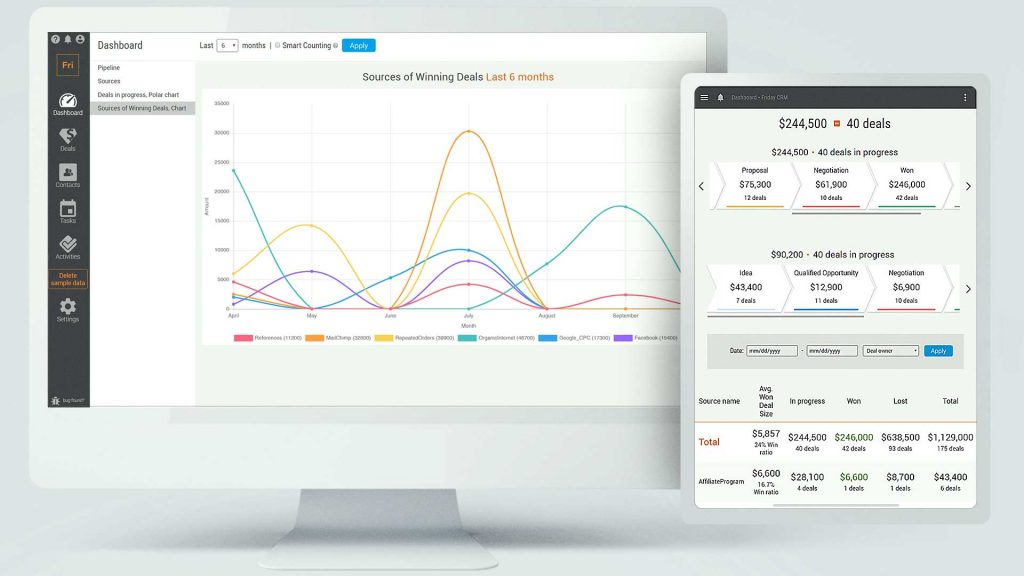 More than just a CRM
Google Calendar sync
Create tasks and schedule them
Create tasks in a certain deal or a contact profile
Leave comments in task profiles
Delegate tasks with ease
Get new task notifications and reminders
---
If you are in search of a CRM that will streamline your small business, sign up for Friday CRM right now. Friday CRM keeps your business flowing without costing your fortune.
Get your permanently free account now