Lead Management System
Tracking your leads has never been so simple.
Time to use your leads more effectively?
To make your business a success, you need to convert your leads into loyal clients. Only an organized approach can help you do it right. That's where lead management systems come in. You definitely need this software if:
Your sales reps forget to make follow-up calls or emails
You can't get any information about prospects
You can't track any lead interaction
Some leads get ignored
Friday CRM is a free lead management system that you can use to introduce a lead system in your business and overcome the obstacles previously mentioned.
Sign up right now and get a forever free account. Hurry up, this is a limited time offer.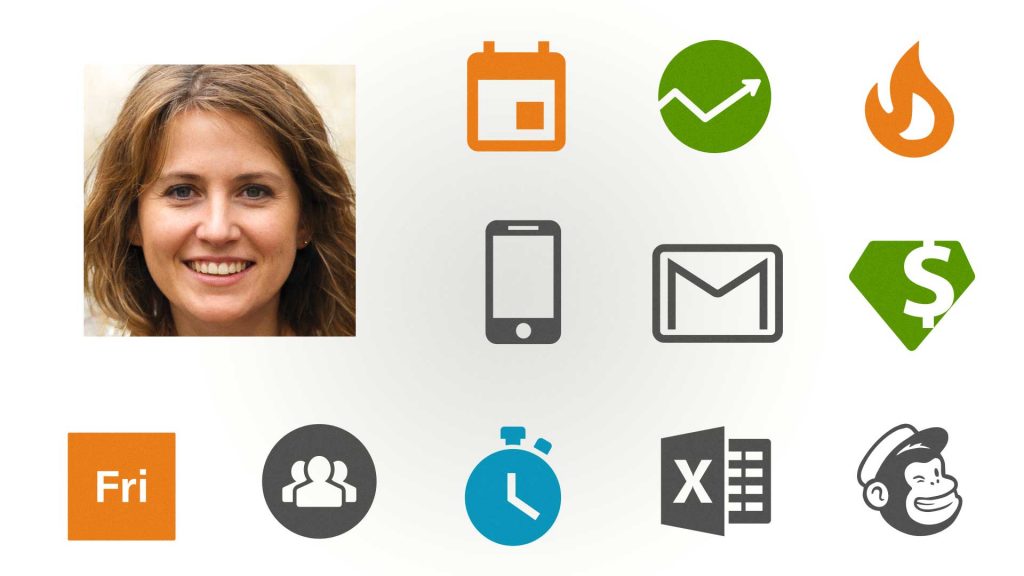 Basic Features
Web-based CRM
Optimized for all browsers
Lead management
Integration with Gmail and G Suite
Google Calendar synchronization
Team time & productivity tracker
IP telephony
API
---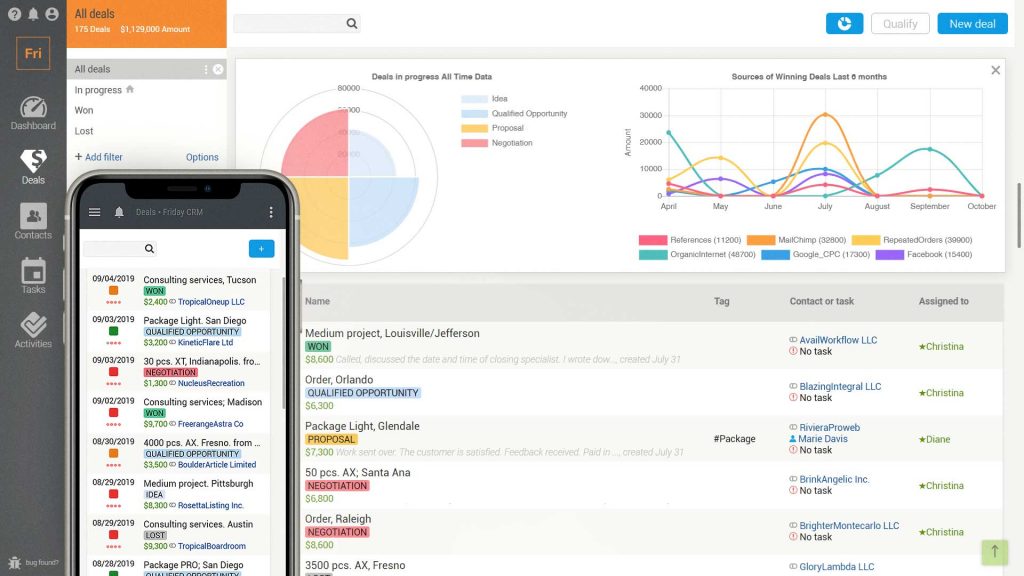 Lead Management
Capture new leads
Track current deals from start to finish
Smooth lead distribution
Simple lead qualification
Total client interaction history
Deal/client/sales activity filters
---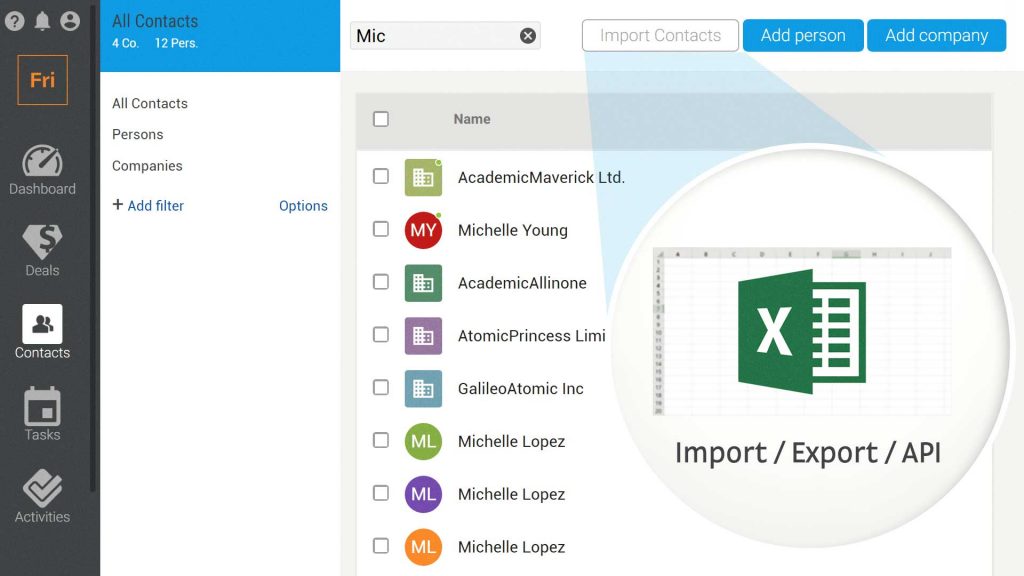 Sales Funnel
Tailor your sales funnel
Route a lead through the funnel
Analyze funnel
Use the dashboard to visualize the results
Track current deals by manager
Follow the total number of leads
---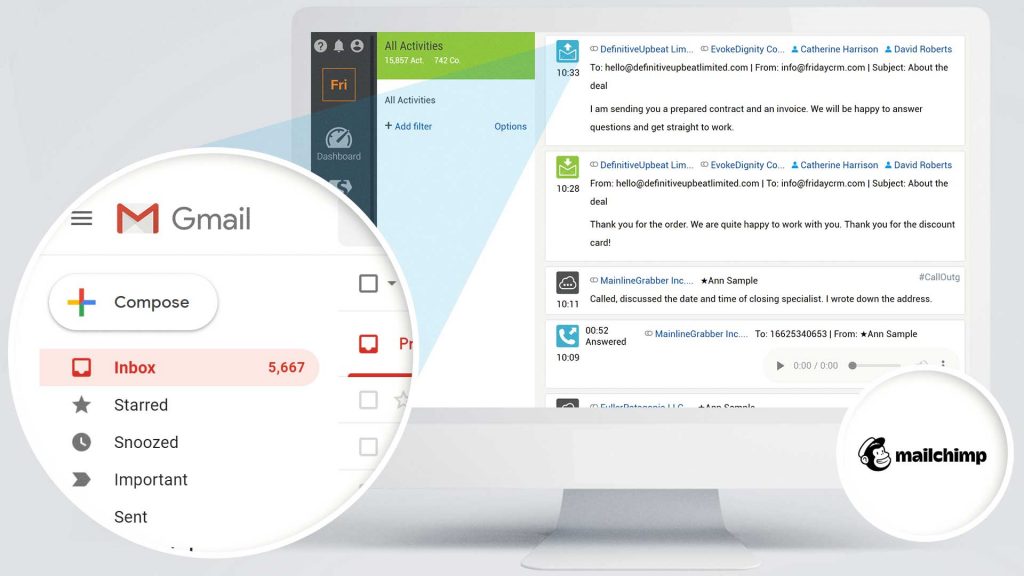 Customizable
Set task visibility
Add custom fields
Set up Gmail/GSuite integration
Configure user access control and permissions
Set a team productivity tracker
Switch on task notifications
---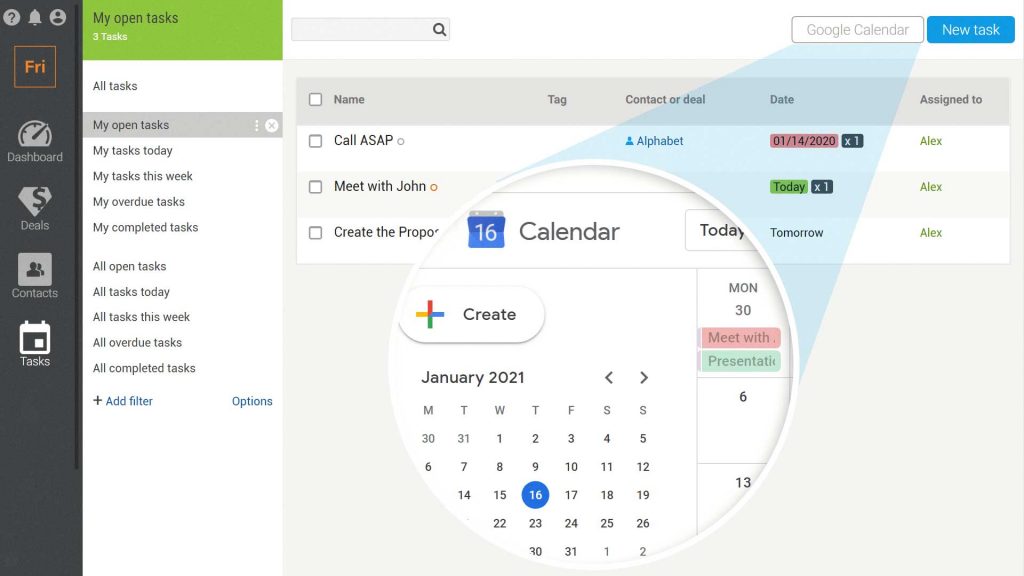 Built-in Contact Center
Keep in touch with your customers directly from Friday CRM
IP telephony
Speed dialing
Call recording
Capture inbound emails
Compose and send personalized emails
Automate emailing
---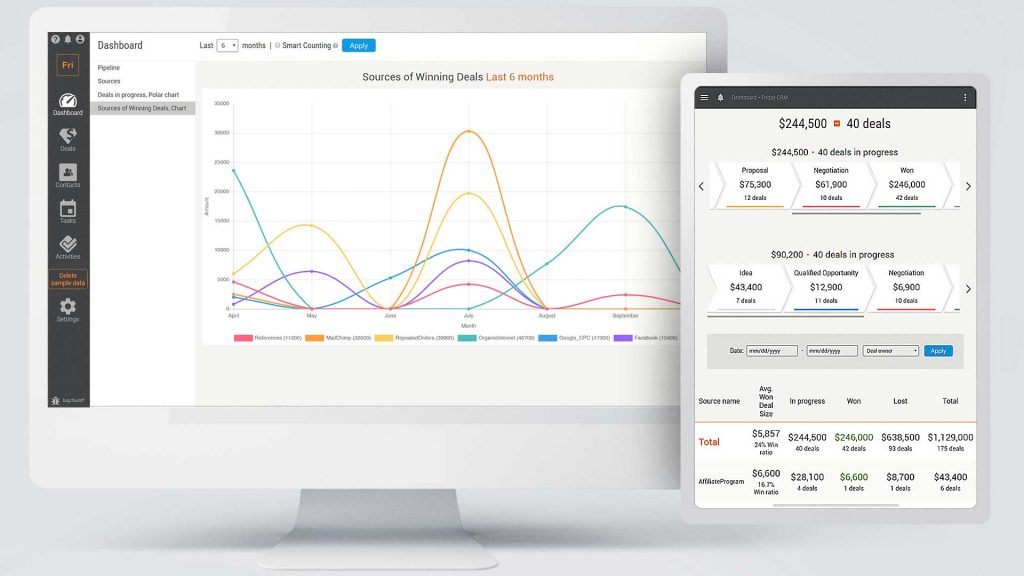 A Reminder and a Scheduler
The system notifies you about new leads
Manage your daily tasks
Get new task notifications and reminders
Mobile-friendly on all devices
---
Sign up for Friday CRM right now if you want to stop missing leads and follow-ups. With it, none of your prospects will be overlooked, and your leads will become loyal customers.
Get more loyal clients