Free Lead Generation Software
Friday CRM is a lead generation tool that your business definitely needs
How to nudge your leads towards the sale?
A whopping percentage of your leads just visits your website but doesn't buy anything. However, lead generation is not only about web traffic. This process involves collecting information about prospects, interacting with them, and converting them into loyal customers. You can't do without lead generation software if you want to guide potential customers through your sales funnel.
Don't lose your chance to nudge your leads successfully towards closing the deal with them. Friday CRM is a free-of-charge lead generation software. No limits, no popups, no apps, no crashes, or errors. And you will be able to use Friday CRM now and forever for free.
But this is a limited time offer. Don't miss out on a permanently free account. Sign up now.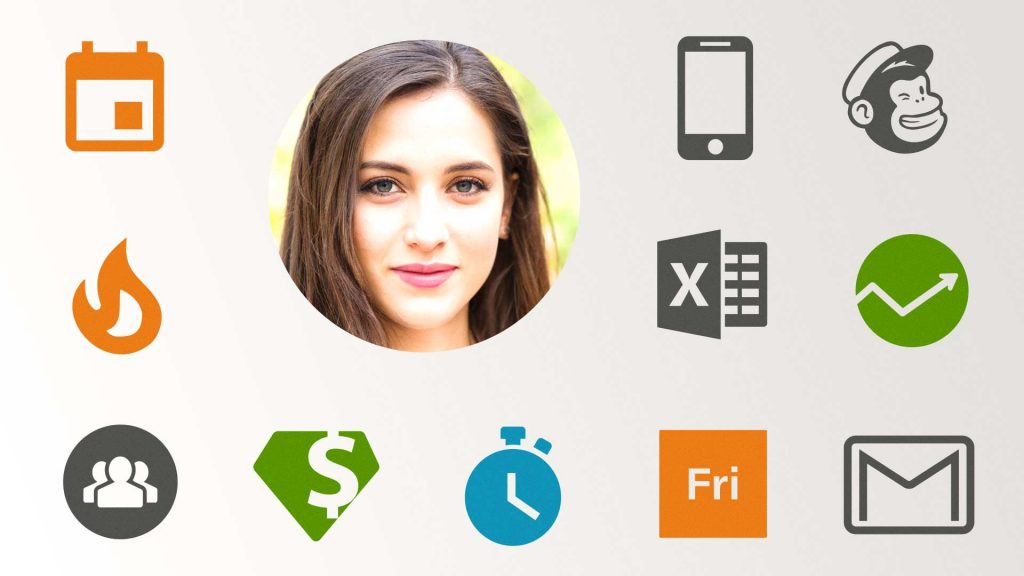 Basic Features
Cloud-based CRM
Lead generation
Team time & productivity tracker
Google Calendar synchronization
Integration with Gmail and GSuite
IP telephony
API
Mailchimp integration
Optimized for all browsers
---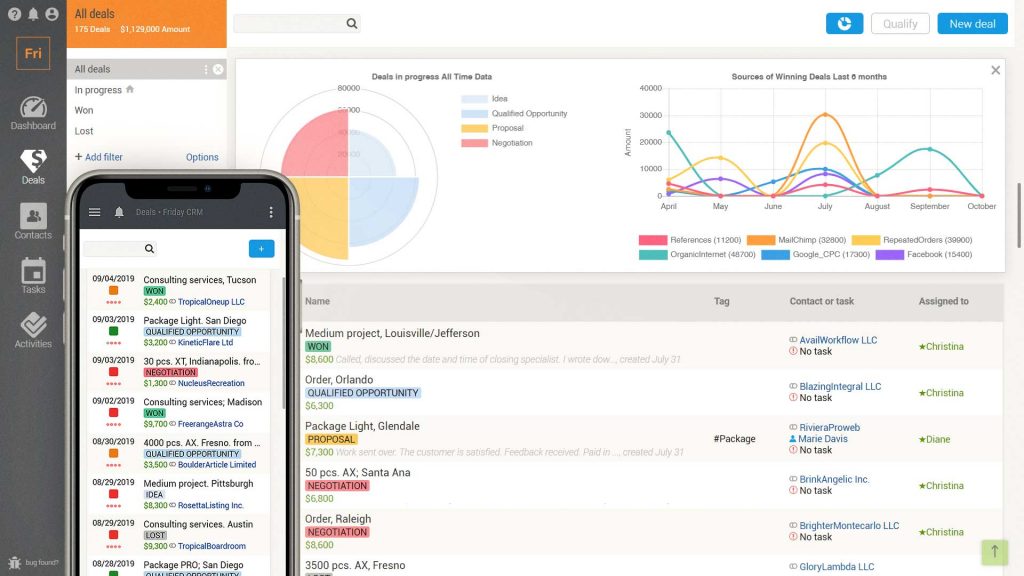 Lead Generation
Track leads from start to finish
Capture new leads
Simple lead qualification
Smooth lead distribution
Total lead interaction history
Deal/lead/sales activity filters
---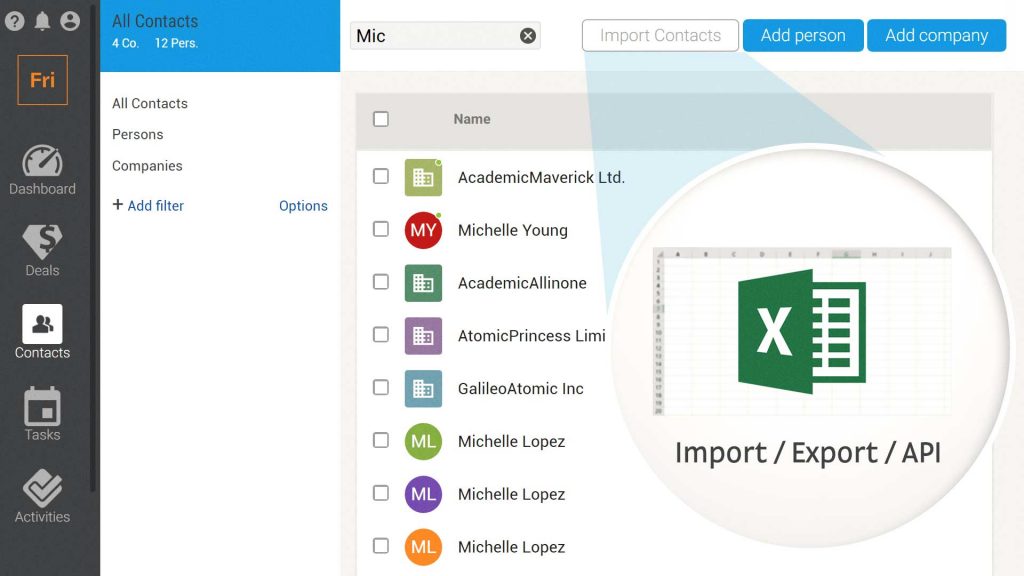 Sales funnel
Build your sales funnel
Follow a lead through the funnel
Track current deals by a sales rep
Total number of leads
Pipeline analysis
Easy-to-use dashboard
---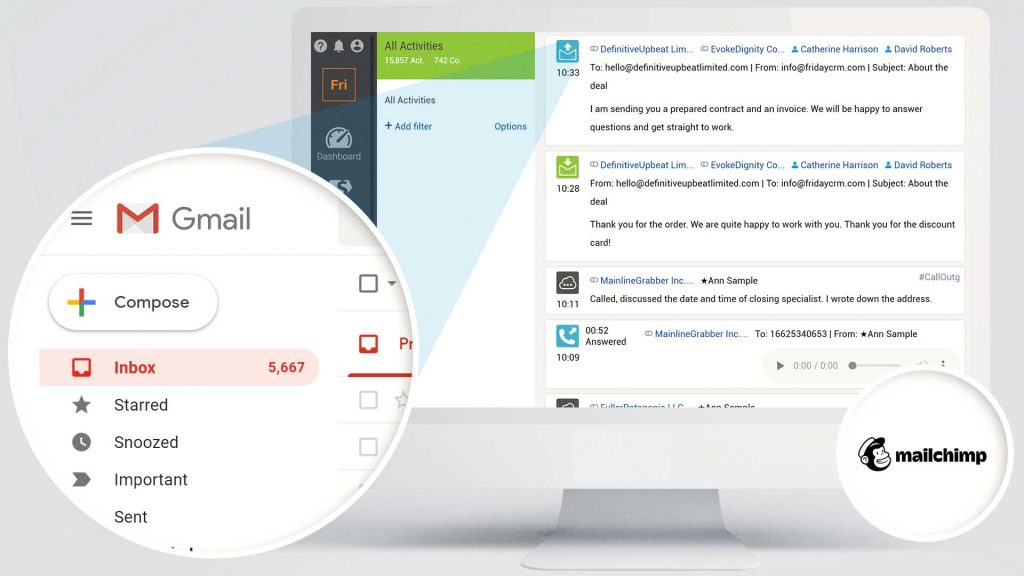 Customizable
Customize Gmail/GSuite integration
Configure user access control and permissions
Add custom fields
Set a team productivity tracker
Set up task notifications
Set task visibility
---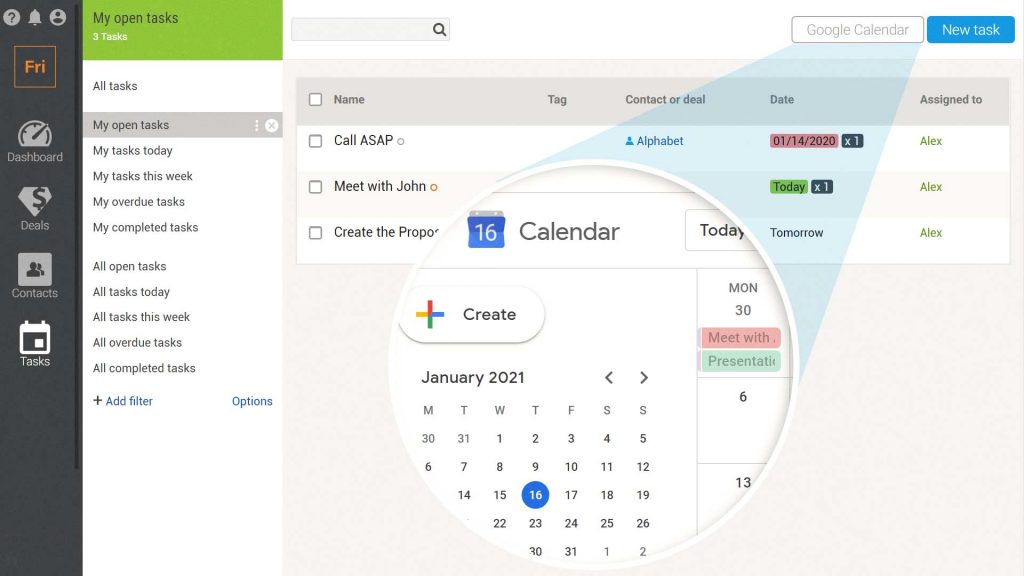 Built-In Contact Center
Keep in touch with your leads directly from Friday CRM
One-click calling
Call recording
Capture inbound emails
IP telephony
Send personalized emails
Mailchimp emailing
---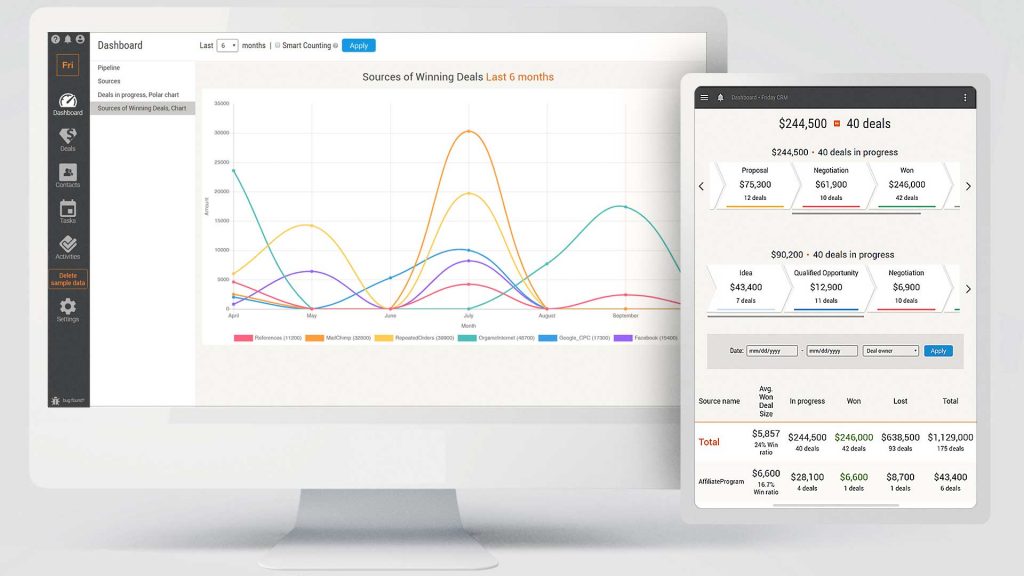 A Reminder and a Scheduler
The system notifies you about new leads
Never lose track of follow-ups
Manage your to-dos
Manage your team's tasks
Delegate tasks with ease
Get new task notifications and reminders
---
Sign up for Friday CRM right now and convert your leads into sales.
Join 3000+ companies that are already cultivating their leads with Friday CRM