Free CRM for Startups
Choose a no-cost CRM for your start-up right now.
The Best 100% Free CRM for Startups
When just starting out, any small business or start-up faces two challenges: balancing the budget and automating client communication. Meeting both these needs is top priority; without these, the company runs the risk of going under. Both of these goals can be achieved with a free CRM.
It doesn't matter if you work in AI, VR & AR, or develop programming tools, you will have to collaborate with clients or investors. A CRM is the perfect tool for the job. CRMs are already being used in hundreds of projects in the spheres of Adtech, Analytics, Biotech, Construction, Developer Tools, Insurance, Language Learning, Marketplaces, and the Media Market.
$0 for Everything
However, you should take into account that all free CRMs have a number of limitations. They may slow down your work and prevent you from implementing your startup ideas. Here, you need a free CRM without any restrictions. The solution is Friday CRM. Its functions include Gmail/G Suite integration, IP telephony integration, email marketing, an unlimited number of contacts and deals, and database exporting.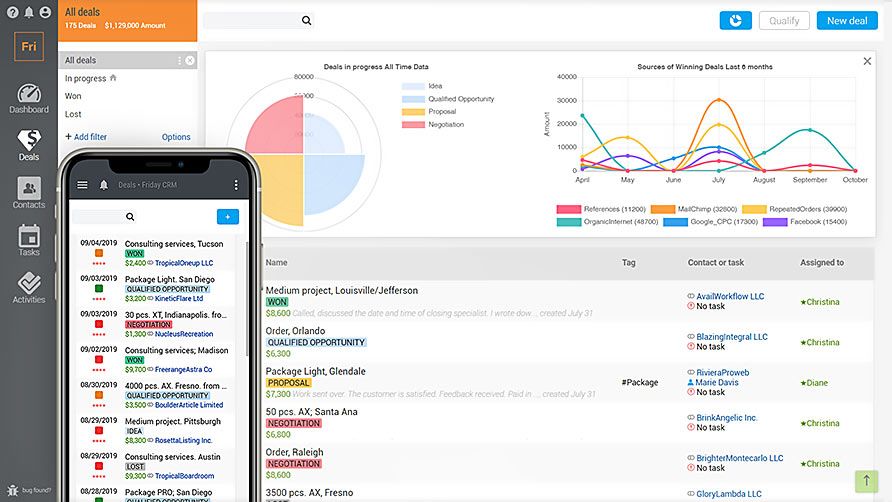 Basic Functions
Project pipeline
Cloud-based platform
Gmail and G Suite integration
IP telephony integration
Mailchimp email marketing
Automatic call recording
API connection
Employee time & productivity tracker
Mobile friendly
Client database
Database exporting
---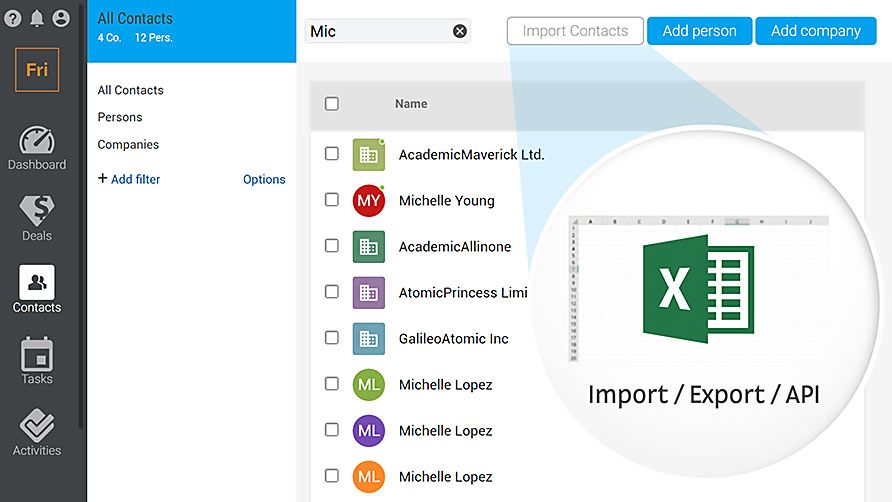 Contact Management
Full Sales Cycle Management
Customizable client profile
Communication history in a profile
Sales activity analysis in profiles (emails, calls, notes, etc.)
Hide phone numbers for data security
---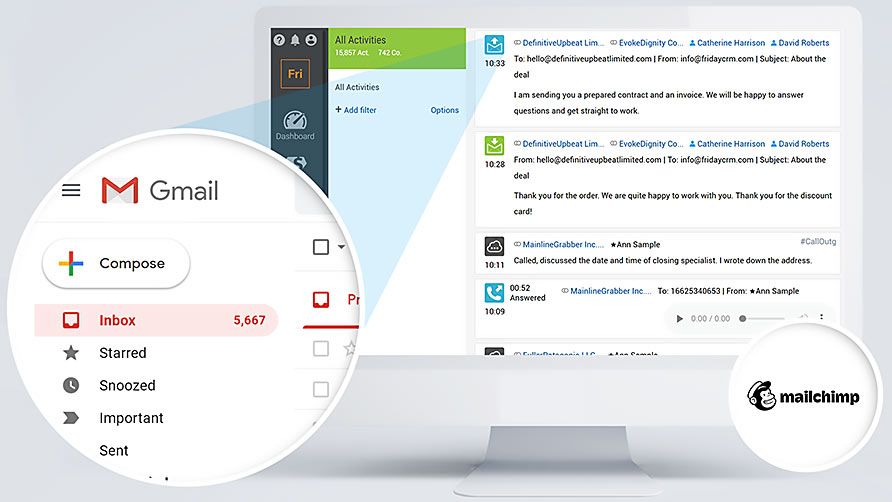 Startup CRM Sales Tools
Total client interaction tracking
Price of services provided
User-friendly dashboard
One-click calling and call recording
Track projects from the outset
Sales activity management
Email tracking
Project/client/activity filters
Personnel productivity tracker
Team collaboration
Funnel analysis
---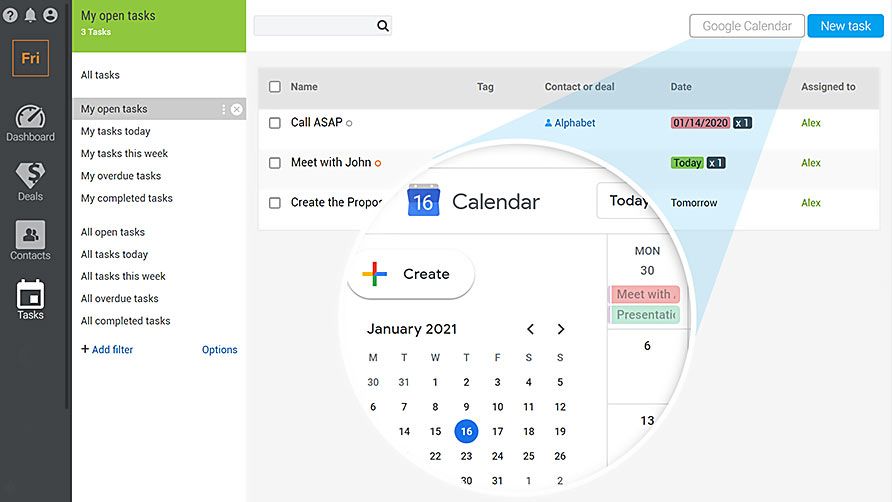 Calendar & Task Management
Appointment scheduling
Create tasks right on a project or contact profile
Open, completed, and overdue task tracker
Delegate tasks
Time & productivity tracker
Sales personnel full visibility
Sales reporting tools in TimeTracker
Get push and email notifications about new tasks
Set task visibility
Leave comments on task profiles
---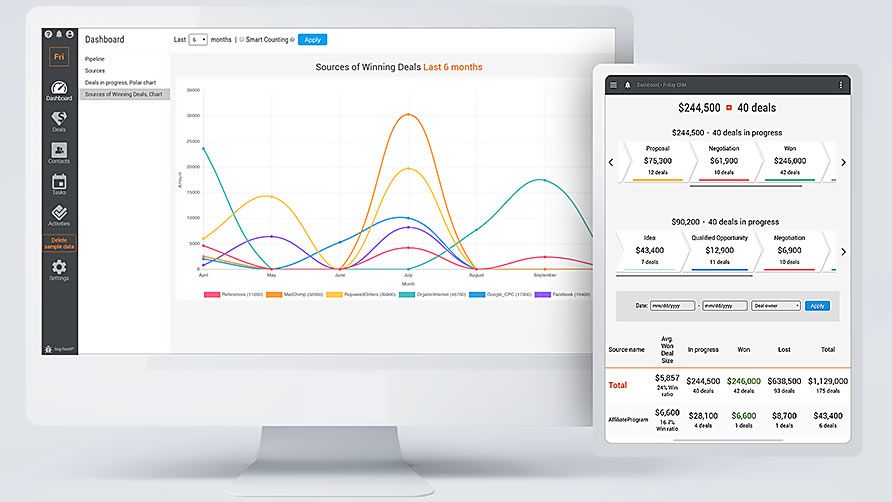 Lead & Project Management
Qualify processes easily
Successfully lead clients through funnel
Monitor all client interactions and sales activities in project profiles
Convert a potential project into a successful sale
Smooth client distribution
Customizable project profile
---
If you want to spend less time on mundane organizational issues and more time on your projects, sign up for free now and keep everything in check with Friday CRM.
Join 300+ startups that work smarter and faster with Friday CRM