Free CRM for Google Calendar
Friday CRM is a totally free web-based CRM software that integrates with Google Calendar. Use it to schedule your events and meet deadlines.
Free CRM for Google Calendar
Aside from essential built-in functions, Friday CRM includes Google Calendar integration. And you can schedule your meetings right in Friday CRM and sync them with Google Calendar.
Users of the Friday CRM account can assign a task or set up an appointment for each other, and it will be automatically displayed in the "to-do" list in Google Calendar. Moreover, the employee will get an email notification about it; thus, the new task won't be missed.
In Friday CRM you can plan any event. Friday CRM serves as a reminder to make scheduled calls, send an email, or fulfill other work duties. In Google Calendar, you can edit your tasks, or postpone or delete them. Afterwards, the list of tasks in Friday CRM also gets updated.
Sign up now for free lifetime access to Friday CRM. All users who register now will be guaranteed a free account in perpetuum. But the deadline is coming! Secure your free account while the offer lasts.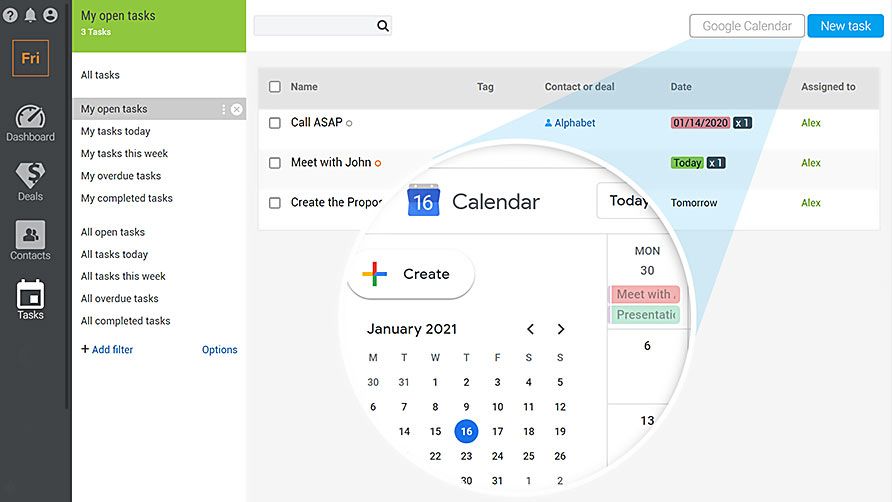 More Than Just a CRM
Calendar & task management
Google calendar synchronization
Team collaboration
Workflow management
Task delegation
Smooth client distribution
Public & private calendar
Project scheduling
---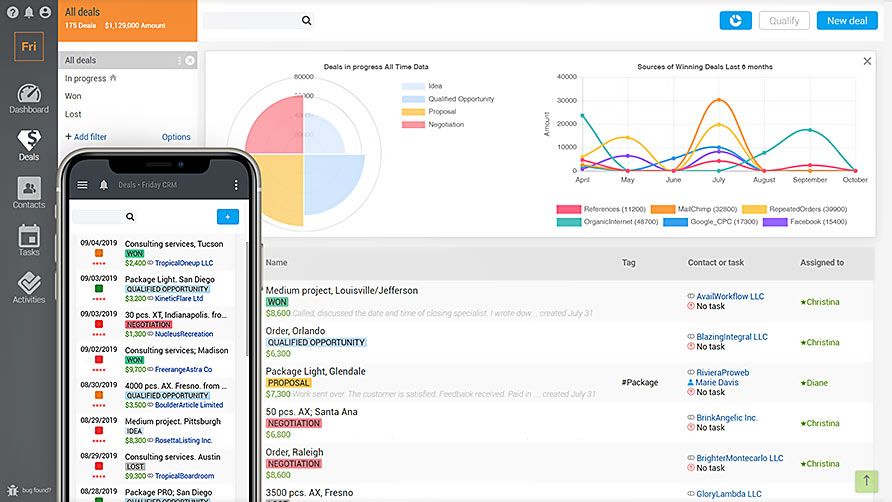 Basic Functions
Sales pipeline
Client database
Cloud-based platform
IP telephony integration
Gmail and G Suite integration
Google Calendar integration
API connection
Personnel time & productivity tracker
Funnel view
Mobile responsive
---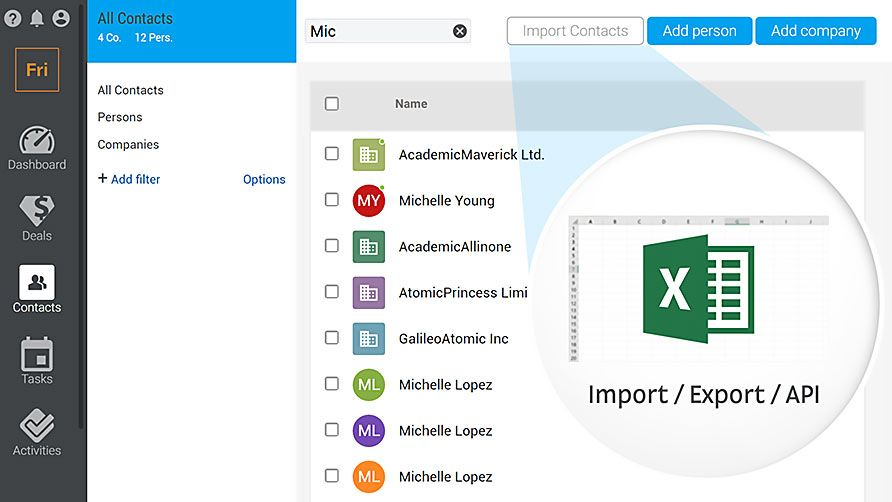 100% Free Fully-Loaded CRM with no Limits
No pop-ups about limits being reached
Unlimited number of deals
Unlimited number of contacts
Make as many calls as you want with only one click
Compose as many emails as you wish
Set an unlimited number of tasks
Data importing and exporting
---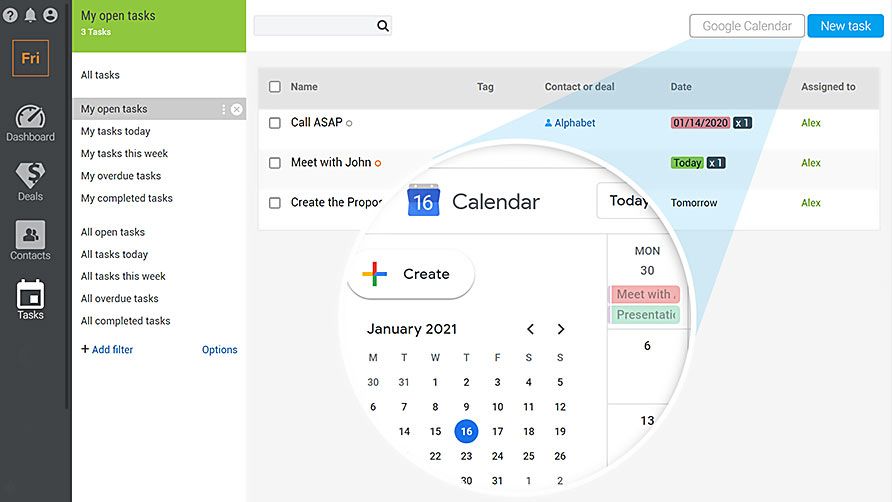 Fully Personalized
Tailor Gmail/GSuite settings
Add custom fields in deal or contact profiles
Sales funnel management
Configure user access control and permissions
Set up a productivity tracker
Mobile version
Set task visibility
---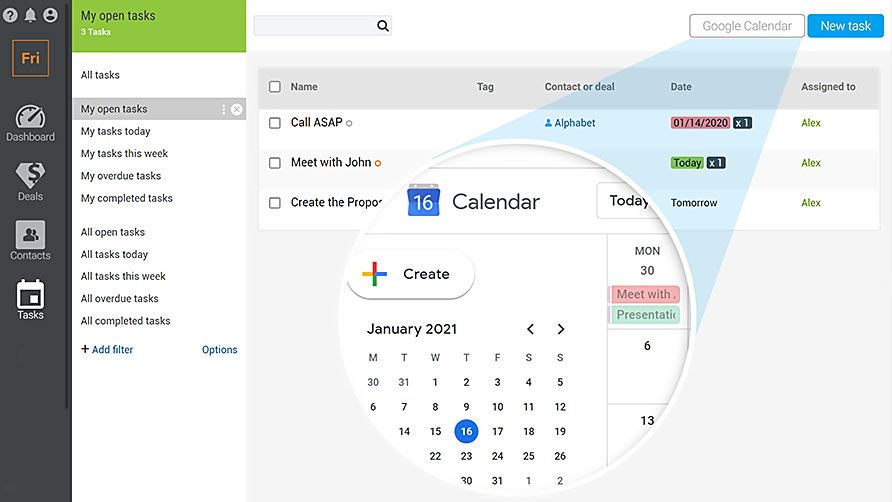 No-Cost Contact Center
Mailchimp integration
Track email marketing campaigns
Send emails right from a profile
Monitor response letters right in the CRM
Answer incoming calls
Only one click to make a call
Call recording
---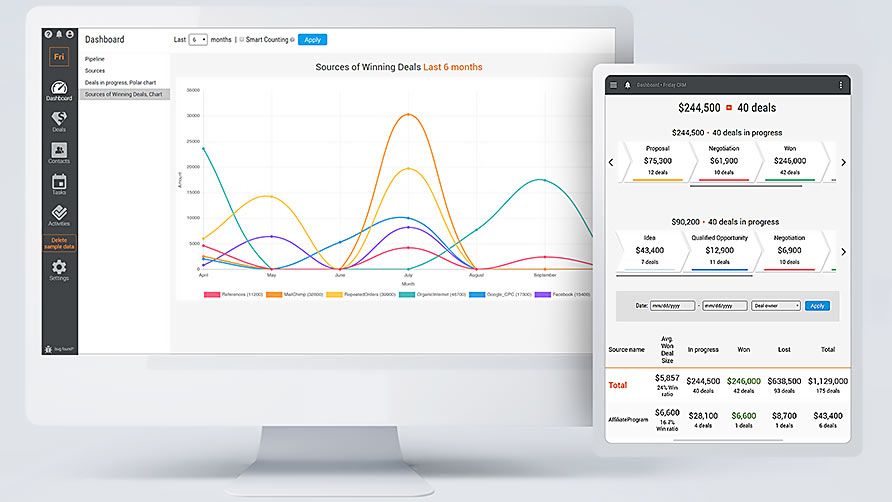 Reports
Daily employee reports
Intuitive dashboard
Interaction history in contact or deal profiles
Lead source analysis
Sales reporting tools in TimeTracker
---
If you need a free CRM that synchronizes with Google Calendar, sign up for free now and manage multiplу tasks both in Google Calendar and Friday CRM.
Use Friday CRM to Multitask