Free CRM for Consultants
Choose a totally free CRM right away for your consulting firm
Free CRM for Consultants
Are you fed up with popups constantly reminding you that you've reached the limit? These notifications have slowed down work in your company more than once. How many times was it that you couldn't send an email or make a call? Here, you desperately need a free CRM without any annoying popups and limits. That's where Friday CRM comes in. It includes all the essential functions, like an unlimited number of contacts and deals, Gmail/G Suite integration, IP telephony integration, and database exporting. Friday CRM is suitable for a life coach, an independent consultant, or a consulting firm.
That's why life coaches and consultants have already expressed their preference for Friday CRM. Sign up right now here.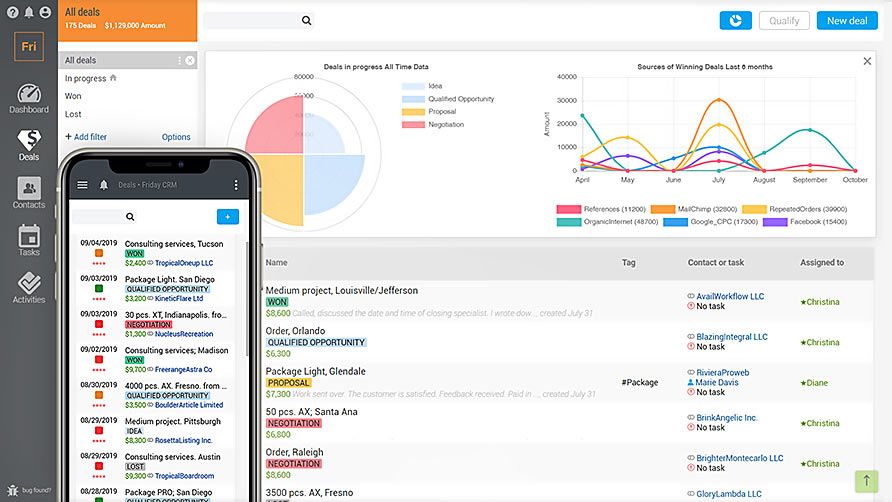 Basic Functions
Pipeline management software
Web-based CRM
Client database
Integration with Gmail and G Suite
Email marketing
Integration with IP telephony
Automatic call recording
Integration with other services via API
Employee time & productivity tracker
Mobile friendly
---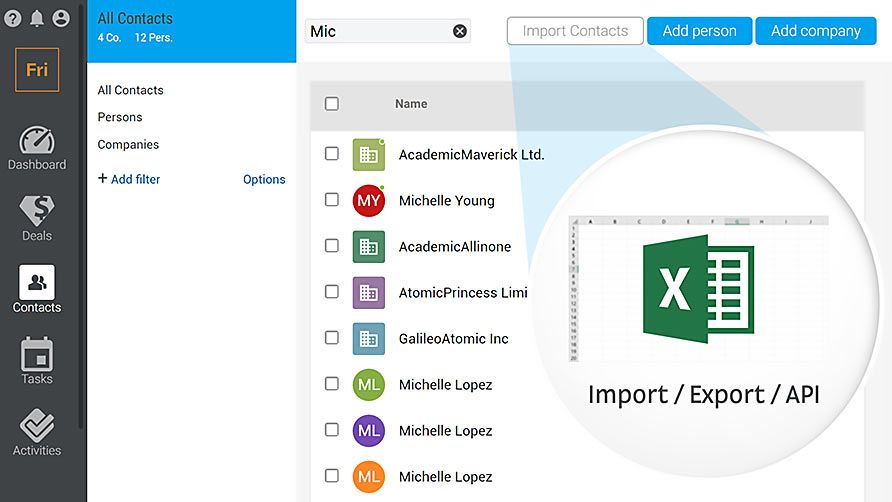 Client Management
Full Sales Cycle Management
Client profile customization
Collaboration history in a profile
Sales activity analysis in profiles(emails, calls, etc)
Customer filtering
Hide phone numbers for data security
---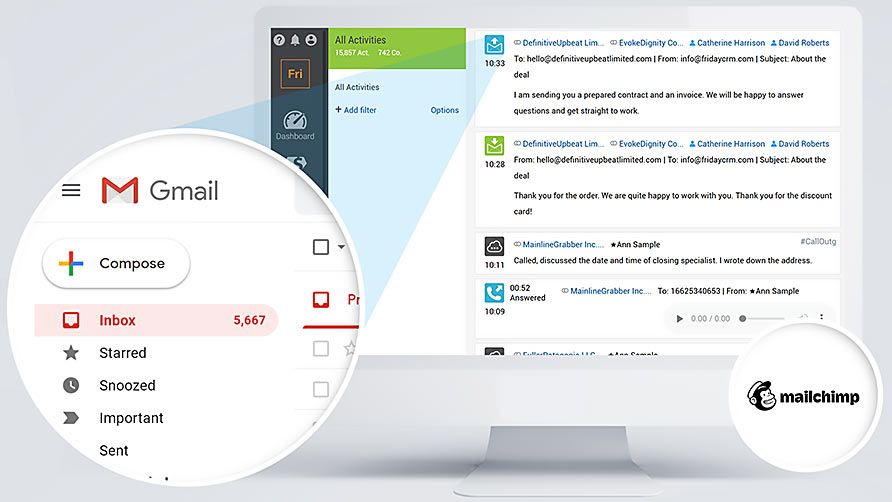 Consultant CRM Sales Tools
All client interactions in one place
Price of consulting services provided
Speed dialing and call recording
Track deals from initial requests
Sales activity management
Data filters
Personnel productivity tracker
Team collaboration
---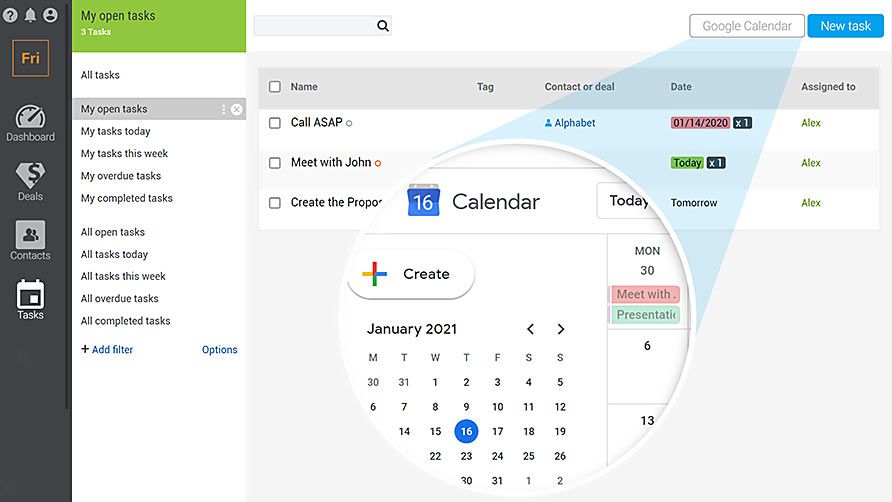 Calendar & Task Management
Create tasks right on a deal or contact profile
Open, completed, and overdue task tracker
Delegate tasks
Schedule consultations or other events
Time & productivity tracker
Employee daily reports In TimeTracker
Get push and email notifications about new tasks
Set task visibility
Leave comments on task profiles
---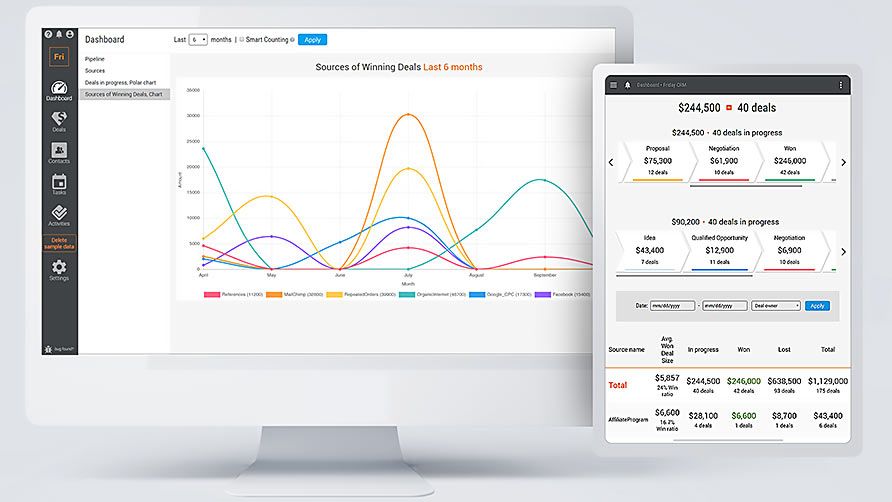 Lead & Deal Management
Qualify processes easily
Successfully lead clients through funnel
Monitor all client interactions and sales activities in deal profiles
Convert customers to sales with ease
Smooth client distribution
Unlimited custom fields
---
To devote more time to your clients. Sign up for free now and keep up with the competition with Friday CRM. More than 50 consulting firms are already using it.
Consultants: Get started now